*BOTOX® Cosmetic and Restylane®
Non-surgical facial rejuvenation treatments are the most popular form of cosmetic enhancement in the nation. Offering a number of benefits, including minimal downtime and the potential for rapid or immediate results, cosmetic injectables can help to correct an array of common signs of aging and provide a firmer, more youthful appearance. At Lifestyle Solutions MedSpa, we have been performing BOTOX® Cosmetic and dermal filler injections for over 10 years, and we are leaders in the cosmetic injectables industry. Our experienced doctors will take into account your unique anatomical structure and expressed goals when developing a customized treatment plan to help deliver natural-looking, beautiful results on a consistent basis. If you're considering non-surgical facial rejuvenation, we can determine if BOTOX® injections and/or Restylane® can help you achieve your desired outcome.
*Individual Results May Vary
For more detailed information about cosmetic injectables here at Lifestyle Solutions MedSpa, please follow the links below. If you have additional questions, or if you wish to schedule an appointment, please contact us today.
BOTOX® Cosmetic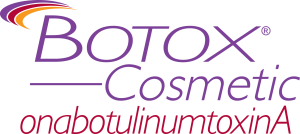 Comprised of a purified protein produced by the bacterium Clostridinum botulinum, BOTOX® Cosmetic is an injectable treatment designed to reduce muscle contraction in areas of the face. When you make an expression, such as frowning or smiling, the muscle contractions used can cause wrinkles, frown lines, and brow furrows to occur over time. In 2013, FDA-approved BOTOX® injections were one of the most popular minimally-invasive cosmetic enhancements performed in the United States, with nearly six million procedures performed.
BOTOX® injections are often used to diminish signs of mild to moderate wrinkles that develop in the upper face, including the forehead, between the eyebrows, and around the eyes (crow's feet). Our highly experienced physicians perform all BOTOX® injections.
The BOTOX® Cosmetic Treatment Process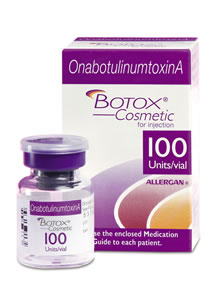 Non-surgical BOTOX® Cosmetic treatments are typically simple and quick, with many procedures completed in as little as 10 minutes. A few small injections will be applied to the areas of concern, after which you should see a dramatic improvement in the appearance of even deep forehead creases. Effects, though not immediate, will become visible in a matter of weeks and may last anywhere between four to six months, although individual results may vary.
There is typically no downtime after receiving BOTOX® injections, and you may even choose to have treatment performed during your lunch break. One of our highly qualified physicians will apply BOTOX® Cosmetic through tiny injections into the muscles responsible for wrinkle creation along the forehead and between the brows.
As the size, location, and use of muscles is unique to each individual, your physician will develop a treatment plan tailored to your anatomic needs and expressed goals. He or she will also perform a physical examination of the active muscles. BOTOX® injections do not require any anesthesia, although cold compresses or numbing topical creams may be applied to enhance comfort during treatment. Most people feel little discomfort and return to work the same day. *Results should begin to show in a few weeks with full improvement visible within a month.
*Individual Results May Vary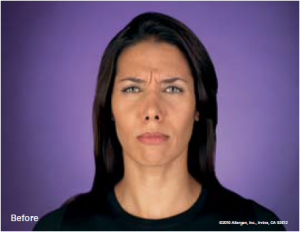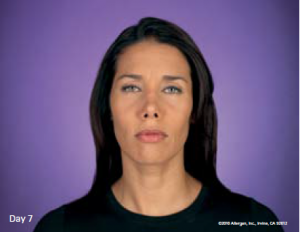 BOTOX® Cosmetic for Men
Men increasingly desire to restore a more youthful appearance utilizing cosmetic enhancement, and BOTOX® Cosmetic can be no less effective for men than it is for women. In fact, this treatment can help men address an array of aesthetic concerns.
Men who take care to dress well, work out, and maintain excellent hygiene are often seen as ambitious and successful. How a man presents himself can have lasting implications both socially and professionally. When forehead lines and deep brow furrows develop, they can sometimes create an angry, tired, or stressed appearance, something many men wish to avoid. To help combat these concerns, men often choose to receive minimally-invasive BOTOX® injections from a qualified physician. *With BOTOX® Cosmetic treatment, men can achieve smoother skin and a more rested, youthful appearance.
*Individual Results May Vary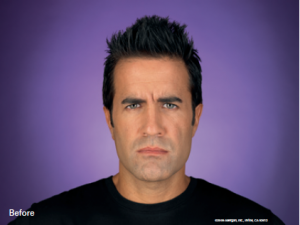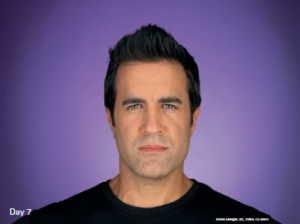 *BOTOX® Injections to Reduce Underarm Sweating
BOTOX® treatments are not designed solely for cosmetic purposes. When applied to the underarm, this treatment can be highly useful in treating hyperhidrosis, the condition of excessive sweating. The physician will outline the locations of the sweat glands for each underarm and administer BOTOX® injections in targeted areas. Results typically last up to six months.
*Individual Results May Vary
Restylane®

Restylane®, a cosmetic dermal filler, is designed to restore volume loss and enhance facial contour for a firmer, more youthful appearance. Additionally, Restylane® can also help smooth moderate to severe creases along the nasolabial folds (laugh lines) and augment the lips. One of our highly skilled physicians will personally administer all Restylane® injections.
What Is Restylane®?
Comprised of a modified version of hyaluronic acid, a naturally-occurring substance in the body, Restylane® is utilized to help add volume and fullness to the skin. There are many hyaluronic acid-based dermal fillers available; however, Restylane® typically offers longer-lasting effects than other similar soft tissue fillers.
Hyaluronic acid is considered hydrophilic, or water-loving. As a result, Restylane® can bind with an increasing quantity of water molecules as the formula dissolves over time, helping to maintain the volumizing effects for approximately six months or more. No animal proteins are used to make Restylane®, which helps to reduce the risk of allergic reaction. If you have a history of sensitivity to gram-positive bacterial proteins you typically can still receive Restylane® treatment. Allergy testing is not required prior to the procedure.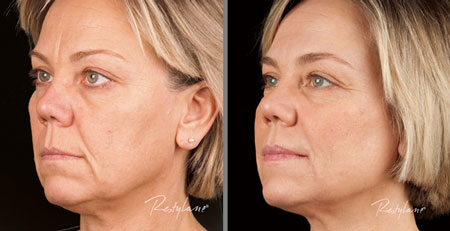 *How Long Will it Last?
Restylane® includes a patented stabilization technology that helps to maintain the cosmetic benefits for an extended period of time. Depending on your individual factors and the area treated, this method can offer long-lasting facial rejuvenation for up to 12 months.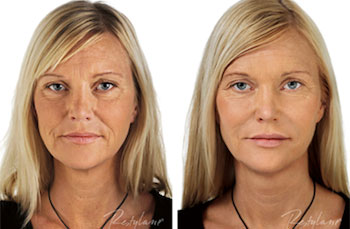 *Natural-Looking Lip Enhancement
Fuller, softer lips can rejuvenate your appearance and enhance your confidence without requiring an invasive procedure. Restylane® offers beautiful, natural-looking results in minutes with little to no downtime. The hyaluronic acid-based formula can increase volume, improve symmetry, and balance the shape of the top and bottom lips for a subtle yet impactful aesthetic improvement you'll love.
*Individual Results May Vary