Frequently Asked Questions About BOTOX® Cosmetic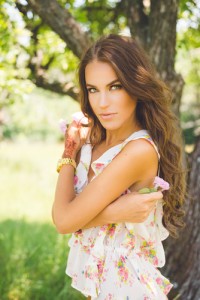 Have you heard about BOTOX® Cosmetic lately? The popular facial rejuvenation treatment offers a number of benefits that can help you look more youthful, rested, and revitalized without the need for surgery or extensive downtime. Interested in the procedure but not sure if it's right for you? Take a look at answers to some of the most common questions about BOTOX® injections below. If you'd like additional information, please contact us. Our friendly and knowledgeable team can talk more with you about this treatment, or assist you with scheduling a consultation.
What are the benefits of BOTOX® Cosmetic?
BOTOX® injections can help you achieve a more youthful appearance without surgery. This procedure temporarily disrupts muscle contractions that can lead to wrinkle formation on the face. BOTOX® Cosmetic can be administered quickly, often in as little as 15 to 30 minutes, and you should be able to return to normal activities immediately following treatment. Side effects are typically minimal and may include mild bruising, redness, and tenderness in the treated area. These symptoms should subside within a few hours.
What areas of the face does BOTOX® Cosmetic treat?
Most commonly used to address the sensitive areas around the eyes and the forehead, BOTOX® injections can help to address a number of common signs of facial aging. In addition to crow's feet, BOTOX® Cosmetic can also smooth smile lines, furrows between the brows, chin dimples, and "bunny" lines (on the nose). We will develop a customized treatment plan based on your needs and expressed goals.
Does it hurt?
Our experienced physicians personally make every effort to ensure your treatment is as comfortable as possible. We administer BOTOX® Cosmetic using ultrafine needles. We also offer ice packs and a local anesthetic to help minimize discomfort.
When will I see results and how long do they last?
Many people begin to see the benefits of BOTOX® Cosmetic in as little as a few days. Final results should be visible within a week or two, making this treatment an excellent method for rapid rejuvenation before a special occasion. The results of BOTOX® injections can last between four and six months, though this varies from patient to patient. If you love the effects, occasional "touch-up" sessions can help to extend the outcome for much longer periods.