Massage
Most people are familiar with the practice of skin, muscle, tendon, and ligament manipulation known as massage. Usually associated only with the relaxation benefits it offers, many people are surprised to learn of the variety of other health benefits that massage provides.
Types of Massage
Experienced massage therapists are not confined to providing a single style of massage. Depending on your individual needs, a specific style of massage can be employed to provide the best therapeutic effect.
Signature Reflexology Massage
An ancient Chinese technique that stimulates pressure points of the feet to relieve tension and restore a smooth energy flow throughout the body.
Deep-tissue Massage
A slow, forceful technique that targets deep muscle layers and connective tissues. This technique is most often used to treat damaged or injured muscles.
Sports Massage
A specialized technique used to promote muscle recovery and repair for athletes.
Hot Stone Massage
Muscles are soothed and tension is released as the heat from the stones reduces inflammation and tenderness. A relaxing and soothing massage.
Health Benefits of Massage
Massage has wide-ranging benefits for a variety of situations and medical conditions.
Relieves stress
Manages anxiety and depression
Helps manage pain
Improves circulation and relieves stiffness
Blood pressure control
Infant growth
Sports-related injuries
Boosts immunity
Aids in cancer treatment
What to Expect During your Massage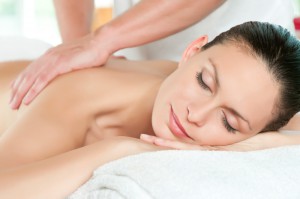 A professional massage therapist at our medical spa will talk to you briefly before your massage to evaluate your goal for treatment and assess any symptoms. Together you will decide the type of massage that is best for you.
Depending on the type of massage, you may be asked to disrobe or simply wear loose fitting clothing. Your privacy and comfort is of paramount importance to your therapist, so you may wear whatever you wish to remain comfortable.
Regardless of the type of therapy you receive, your massage should be relaxing and revitalizing. If, at any time during your massage, you experience discomfort or pain, you should communicate this to your therapist immediately.