Weight Loss Solutions
We know that most diets don't work, and so do you. With two-thirds of the adults in the United States overweight, and one-third of those classified as "obese," it's clear that what Americans have been doing to control their weight just isn't working. Most diets involve eliminating certain foods or whole food groups all together. Not only is this unhealthy, but it's just plain unrealistic. Weighing and measuring your food may help you lose weight, but really isn't practical as a long-term strategy. Many people return to their "normal" eating habits once they've reached their goals, and the weight just comes back.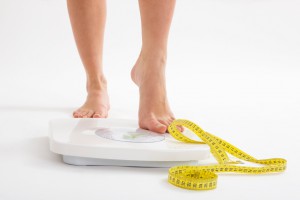 Lifestyle Solutions Medspa is different. We know that no two people are the same, so a one-size-fits-all approach to weight loss doesn't make sense. Each of us are metabolically and bio-chemically different, and no two people will require the exact same treatment plan. That's why our weight loss doctor and team offer comprehensive individualized programs made specifically for you!
Lifestyle Solutions has the Answer you Need
At Lifestyle Solutions, we thoroughly examine your individual lifestyle and any existing medical conditions, and then analyze this information and use it to formulate your unique treatment program. We'll provide you with the proven tools needed to optimize your success. You'll get your own Lifestyle Coach who will motivate and encourage you and hold you accountable for reaching your goals. At Lifestyle Solutions, it's all about you! We're committed to helping you create a happy and healthier lifestyle one step and a time.
You're Not Alone!
When you join our physician supervised weight loss program, you'll get your own Lifestyle Coach who will help you each step of the way. No matter what your goal is, we can help you achieve it. Our Lifestyle Coaches are specially trained to help you figure out what will work best for you. Whether it's providing exercise and nutritional counseling, developing great recipes to meet your needs, or cheering you up when you feel down, they are there for you so you never have to feel like you're going through this process alone.