Physician Supervised Weight Loss
Lifestyle Solutions MedSpa offers customized weight loss and health management programs designed to be effective and achievable for every patient. Our experienced bariatric doctors will provide individualized guidance to help ensure the safety and success of each patient.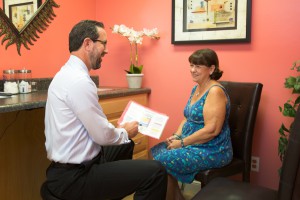 As a bariatric specialists, our physicians are highly experienced in the field of weight loss medicine, and they understand that each patient's journey is unique. By developing customized weight loss programs attuned to these individual needs and goals, our physicians can provide more effective results, even for patients who were unsuccessful in the past.
Recognized as the gold standard of weight loss therapy, we offer a comprehensive approach utilizing multidisciplinary treatment as the foundation of our medical weight loss programs.
Please contact our practice for more information, or to schedule a consultation.
Dr. Holloway and his outstanding staff make it easy to lose weight the healthy way! I have lost more than 40 pounds in less than four months and I have never felt better! Someone who hadn't seen me since the Ocala Christmas Parade, came up to me at the gym and told me how great I look. And she was very interested in the program herself. I told her it is outstanding. It is easy once you get into the groove. You will have theeeee best cheerleaders you could ever imagine with Dr. Holloway, his lovely wife Shannon, and all the girls (and Austin) at Lifestyle Solutions Med Spa. And you will feel amazing!

Kathy Dugan-Adkins

June 12, 2018

12345
About Our Weight Loss Programs
Our weight loss programs are designed to suit your individual health needs and lifestyle goals. To help develop an effective treatment plan, one of our physicians will request the following:
A Basic Blood Panel
A blood panel provides an abundance of information about your hormone and cholesterol levels, internal and metabolic functions, and iron deficiencies, as well as details about risk factors for diabetes. Additional panels may be required based on individual symptoms and pre-existing medical conditions.
Metabolic Testing
Precise metabolic testing reveals your unique metabolic fingerprint, called the resting metabolic rate (RMR), which we use to develop a safe, effective treatment plan that takes into consideration any risk factors you may have, including diabetes, heart disease, high blood pressure, and obesity. Our FDA-cleared measuring device can calculate your oxygen consumption to determine RMR and calorie expenditure.
Electrocardiogram (EKG)
An EKG tests the electrical activity of your heart, which can reveal whether it is performing normally or if there are arrhythmic disturbances or previous heart damage. Prior to administering pharmacological therapy, we will analyze the results of your EKG to determine the appropriate treatment.
Exercise & Nutritional Counseling
Regardless of your current diet and exercise regimen, our Lifestyle Coaches can offer fitness and nutritional counseling that complement your lifestyle. Dr. Holloway, a former athlete and personal trainer, has helped create a training program that can be personally tailored to your goals and preferences. We will also evaluate your daily log during weekly consultations to help keep you motivated and seeing results.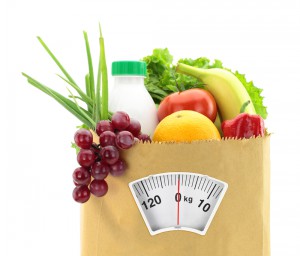 Maintaining a healthy lifestyle is an important part of all our programs, and we will take into consideration your individual food preferences when developing a diet plan. You can choose from a variety of foods within these basic groups: meat and meat-alternatives, fruits and vegetables, breads, pasta, and other grains, dairy, and a modest amount of fats and sugars. Though eating healthily may seem simple, it is easy to overindulge in one food group and overlook another or choose a convenient option over a quality one, especially when leading a busy life.
Healthy eating requires getting enough nutrients from each food group through the recommended number of servings. A little planning and effort can help ensure a variety of foods are included in your meals.
Your Lifestyle Coaches will examine your daily log to see what food groups you are eating and which ones are underutilized. They will also monitor serving sizes to determine if you are getting the appropriate nutritional content from each group. While it is not necessary to meet the recommended minimum each day, it is important to try and reach the suggested number over the course of a week.
Making a few small changes to increase your nutrient intake can make a huge difference in achieving your goals. For instance, you may not be getting enough Vitamin C, beta-carotene, or potassium if you are not eating many fruits or vegetables. By eating a variety of foods and meeting the recommended servings from each food group, you can increase your health and your opportunity for success!