Hollywood's Favorite Treatment Comes To Ocala, Florida, At Lifestyle Solutions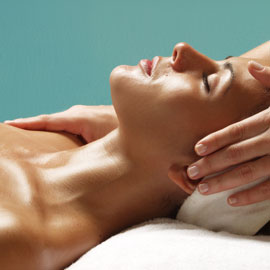 Ocala, Florida- Hollywood loves the HydraFacial™, and now this amazing treatment of the stars is available at Lifestyle Solutions. Celebrities such as Paris Hilton, Adrienne Maloof, Evan Rachel Wood, Kate Winslet, and Amy Poehler use the HydraFacial™, and now Marie Osmond of "Donnie and Marie" can be added to the list! In a recent interview with Prevention Magazine, Marie was asked to share her skin secrets, and she said; "I've had a HydraFacial™, which is a non-laser skin resurfacing. I had a second procedure, which was done with infrared light; it tightens the skin and stimulates collagen to make your face look more toned. And I use a lot of sunscreen".
There are so many treatments on the market, yet Hollywood doctors such as Dr. Paul Nassif, Dr. Harold Lancer and Dr. Zein Obagi are relying on the HydraFacial™ to get results. The HydraFacial™ treatment has been designed to nourish and moisturize the skin, leaving it soft, supple and hydrated- the perfect defense against dryness. The HydraFacial™ combines cleansing, exfoliation, extraction, and hydration all in one quick, non-invasive treatment. It is truly beneficial for everyone, with serums that specifically target skin issues including sun damage, blackheads, whiteheads, enlarged pores, brown spots, uneven skin tone, and fine lines and wrinkles.
To find out how to get this Hollywood treatment in Ocala, Florida – please contact Lifestyle Solutions at 352-368-2148.
The HydraFacial™ was developed by Edge Systems Corporation, a worldwide leader in advanced aesthetic technologies. Located in Southern California, the company is known for its high quality, leading edge skincare products and systems.
HydraFacial MD and HydroPeel are registered trademarks of Edge Systems Corporation. HydraFacial, Skin Health For Life, Vortex-Cleansing, Vortex-Extraction, Vortex-Fusion and Edge For Life are trademarks of Edge Systems Corporation. This product and its use may be covered by one or more of the following patents: Pat. Nos. 6,299,620, 6,387,103, 6,641,591, 6,629,983, 7,678,120, 7,789,886. Other U.S. and foreign patents pending. Copyright © 2011 Edge Systems Corporation. All rights reserved.