What is a Medically Supervised Weight Loss Program?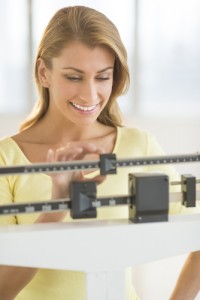 Losing weight can seem like one of the most difficult undertakings imaginable. Some days it may even feel impossible, but that doesn't have to be the case. If you're struggling to lose excess body weight and your quality of life is suffering as a result, our experienced physicians can help you shed pounds, improve your health, and enhance your well-being. How can we do this when millions of Americans wrestle with weight issues? We utilize a science-based, medically supervised weight loss program tailored to your needs and goals.
Our physician-assisted weight loss program is different. We don't rely on fad diets. And we don't perform invasive surgical procedures. We understand that your anatomy, desired outcome, and experience is unique, and we will work with you to develop a multi-modality plan that offers you the best opportunity for success. Our program considers both your physiological and emotional wellness. We help to safeguard your welfare with regular blood panels, metabolic testing, and other minimally invasive medical tests to achieve steady, healthy progress on all essential levels. Just as important, we offer attentive, compassionate support. We also provide exercise and nutritional counseling to help guide you toward a well-rounded dietary and fitness plan that you can maintain and enjoy.
If you've been frustrated in the past by efforts to lose weight, let us help you find a system that works. Our medically supervised weight loss program is custom-designed to fit your singular specifications. At Lifestyle Solutions MedSpa, success is about more than numbers. We want to help you achieve a healthier, happier, and more satisfying life through weight loss.
For more information about our physician assisted weight loss programs, or if you would like to schedule a consultation with one of our friendly and knowledgeable physicians, please contact us today.