Reject the Razor: Laser Hair Removal for Guys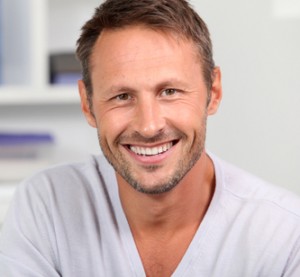 Indulging in a little extra hair growth on vacation or for special occasions can be fun. However, you may not think the daily routine of shaving is ultimately worthwhile. Fortunately, you have options. At Lifestyle Solutions MedSpa, we offer state-of-the-art laser hair removal that can permanently reduce unwanted hair on the face and body. Whether you want to speed up your morning program, eliminate ingrown hairs and irritation, or address troublesome chest or back hair, we can help.
At our practice, we utilize the Palomar Icon™ System, an advanced laser technology that offers enhanced results for a broad range of skin types. The device includes a Skintel® Melanin Reader, which adjusts the power level to suit your unique needs. As a result, you can expect greater comfort and an improved outcome whether you have light, medium, or darker skin. The Palomar Icon™ can be applied to virtually any area of the body, including the face, neck, chest, back, stomach, and buttocks. A consultation is essential prior to treatment, and we will develop a customized program that can optimize your results during this initial meeting.
Laser hair removal generally requires six treatment sessions to achieve the desired outcome, and we can advise you about the number of sessions needed for your goals during your initial appointment. Downtime following laser hair removal should be minimal. You may experience some redness or tenderness in the area, but most patients can return to normal activity immediately.
Contact our practice today to learn more about laser hair removal for men, or to schedule a consultation.