Am I a Candidate for Photofacial Treatment?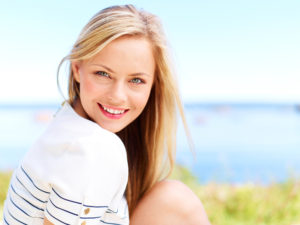 Intense Pulse Light (IPL) procedures, or photofacial treatment, can enhance the look and feel of the skin with little to no downtime. But is this method right for everyone? At Lifestyle Solutions MedSpa, we are committed to our patients' experience, safety, and results. We utilize the Palomar Icon™, an advanced IPL technology, which offers gentle aesthetic enhancement. Furthermore, we customize each individual's procedure to suit their anatomic needs and expressed goals. While IPL can be effective on a wide range of people, it's not the best approach in every case. During your initial consultation, we will analyze your skin tone and type, as well as your areas of concern, to determine if this technique can help you achieve your desired outcome.
The ideal candidate for IPL therapy will have untanned skin that's on the fairer side. Additionally, skin should retain some natural elasticity. IPL is designed to minimize the appearance of sun damage, pigmentation, common signs of aging, acne scars, large pores, spider veins, and other concerns. If you have one or more of these issues, and you wish to enhance your skin tone and texture, IPL may be right for you. In general, three to five sessions will be recommended, based on your need and goals. Photofacials are typically performed once a month, and you should experience improvement after each session. A consultation is the best way to find out if photofacial treatment or another modality will offer you the best possible results.