What to Know About Prescription Weight Loss Medicine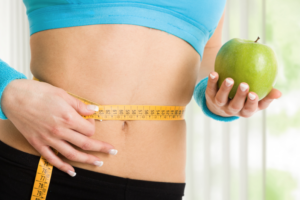 Few experiences are as frustrating as being unable to lose weight, especially when you are dedicated to eating right and exercising. Sometimes our genetics limit the effectiveness of these traditional methods—but that doesn't mean you're stuck. Prescription weight loss medicine from our physicians and medical team can help shift stubborn pounds and allow you to attain your goals.
We offer a wide variety of prescription weight loss medicines, and we will help you determine the ideal approach for you based on your medical history, current conditions, and desired outcome. Your health and safety are our primary concerns, and we will conduct a thorough evaluation before recommending any medication. Some of the formulas we may prescribe include:
Belviq®
Contrave®
Qsymia®
Saxenda®
Xenical®
Alli®
If you are bothered by excess weight, struggle to lose pounds through diet and exercise alone, and prefer non-surgical approaches, prescription medication in combination with a nutrition and fitness plan may be able to help. Talk to us today to find out more and begin your journey to improved health.