BOTOX® Cosmetic vs. Fillers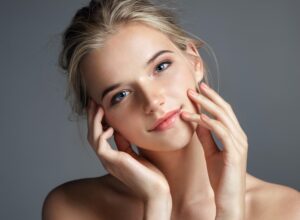 BOTOX® Cosmetic and facial fillers have been popular facial rejuvenation solutions for many years now. Known for their ability to provide anti-aging results with little to no downtime, these aesthetic injectables can instantly boost your appearance. Since each patient is unique and one option may be more beneficial than the other, it is important to know the differences in how these treatments work and accomplish beautiful, natural-looking outcomes.
BOTOX® Cosmetic is a neurotoxin injectable that temporarily stops facial muscles from contracting in certain areas. Reducing facial muscle contractions can help prevent frown lines and wrinkles from forming. It can also soften existing signs of aging around the eyes, forehead, eyebrows, and mouth. BOTOX® Cosmetic treatment can often be completed in about 10 minutes and typically no downtime is needed. Many of our patients enjoy their results for three to six months, and additional follow-up sessions can prolong the anti-aging effects.
Many dermal fillers, like JUVÉDERM®, are made up of hyaluronic acid, which is a natural volumizing substance in the body. These injectables can restore fullness in areas of the face that look hollow or have lost volume to achieve a more plump and youthful appearance. Like BOTOX® Cosmetic, facial fillers can minimize lines and creases on the forehead, near the nose, and around the mouth. If desired, JUVÉDERM® can also be used to add volume to the lips.
At our practice, we offer three different JUVÉDERM® products. During your consultation, our team can help you determine which type of JUVÉDERM® injectable will be the best for your needs and cosmetic goals. Just like with BOTOX® Cosmetic patients, we often recommend that JUVÉDERM® patients schedule touch-up sessions once results begin to fade in order to extend the length of the rejuvenating outcomes.
BOTOX® Cosmetic and dermal fillers can be ideal solutions for achieving a younger, more refreshed appearance. Sometimes, our team will recommend a combination of these treatments for a more comprehensive facial enhancement. If you would like to learn more about facial injectables, or to schedule an appointment, please contact us today.