How to Lose Love Handles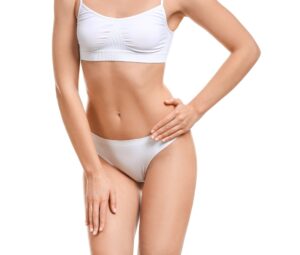 Love handles—which refers to excess fat that sits on the sides of the hips—are a common cosmetic concern experienced by women and men alike. Despite eating healthily and spending hours at the gym, these stubborn bulges often remain resistant to change, even when various other areas of the body have responded well to slimming and toning efforts.
Fortunately, when this is the case, CoolSculpting® can often be an excellent solution for love handles!
CoolSculpting® is a non-invasive fat reduction method that can help diminish fullness and sculpt the hips without surgery, incisions, or extended downtime. Using an innovative process known as Cryolipolysis™, the treatment works by freezing fat cells in the targeted region, effectively breaking them down so they can be expelled from the body via natural metabolic processes over time. The final result can be a trimmer, more toned contour for the flanks.
At Lifestyle Solutions MedSpa, we have the ability to treat both hips simultaneously with Dual-Sculpting—a technique that utilizes two CoolSculpting® machines to address multiple areas in half the time it would take with a single machine. This leads to optimal efficiency and an improved overall experience, enabling patients to receive treatment with minimal interruption to their daily lives.
If you are having trouble losing your love handles through diet and exercise and wish to find out if CoolSculpting® would be right for you, we encourage you to schedule a consultation at our practice. After evaluating your unique needs and aesthetic goals, our team can formulate a customized plan that helps you achieve the look you desire. Contact us today!