The Beach Body Know-how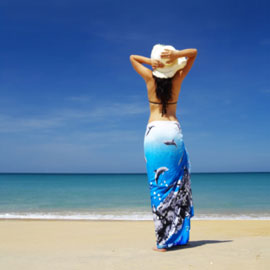 Summer means a few things in Ocala. For some people, eyes are already turned to the splendors that fall brings—like the equestrian season and football—but for others who care to live more in the moment, summer can be a time filled with fret. Getting into a bathing suit is intimidating for just about anyone, but if you are not confident with your body then it's even tougher.
After pushing through your medical weight loss program and getting the body and energy that you were hoping for, there is no reason to hold back. Solutions like fat burning injections and laser hair removal in Ocala can take you from feeling just OK to feeling absolutely fantastic. When you've worked so hard to improve your health, there is no reason to let anything stand in your way.
The beach might be a little bit of a drive from Ocala, but that is all the more reason to make sure your voyage towards the water will be worth the wait. Whether you are taking a drive east for the day or heading to the local pool, make the most out of your summer by perfecting your bathing suit body.
Final Steps to a Beach Ready Body
As you look at models gracing the covers of magazines in bikinis it is hard to remember that they are giving an unrealistic portrayal of the human body. Most magazines and bathing suit catalogues airbrush the images so that models appear even thinner and smoother than they already are. This leaves too many women and men feeling inferior about their bodies despite all the efforts they have put in to being healthy.
There is nothing wrong with wanting to look your best, but make sure that you are staying realistic about your weight loss goals and not being too hard on yourself. After you have reached your weight loss goal, take these last few steps to have the best beach body possible.
Fat burning injections: A minimally-invasive alternative to liposuction, fat burning injections can target problematic areas of fat build up in the body, such as the stomach, buttocks and arms. Fat burning injections are not a replacement for medical weight loss, but if you are trying to kick a few problem areas as you come close to your weight loss goals then fat burning injections might be just the solution.
Laser hair removal: The only thing worse than heading to the beach and realizing that you forgot to shave your legs is getting into the water and feeling the scorching burn that comes when the salt water hits your freshly shaved gams. With laser hair removal, this no longer has to be an issue, and you can enjoy the beach without bumps, nicks or stubble.
Bathing Suits for Every Body Type
Once you perfect your beach ready body, it is time to find a bathing suit that complements your body type. There are plenty of bathing suit styles available on the market. To feel the best you can at the beach, don't just pick a bathing suit based on its color; find one that works best for your shape and size.
Consider these bathing suit buying tips:
If you are worried about a muffin-top, then hide the lower stomach bulge with a retro high-waisted two piece. These bathing suits are even available with power mesh control that will keep your stomach flat as you enjoy the sun.
If you want to hide your bottom half, do so by playing up your upper half. One way to do this is with a scooped neck one piece. This type of bathing suit will draw attention to your shoulders and chest and away from problematic areas below. Top the look off with a cover up around your waist for added comfort.
If you are hoping for something that will hold you together entirely, then opt for a body contouring one-piece suit. While these types of suits are pricy, they offer full coverage and will hold everything in place as you enjoy a day in the water.
Whether you are heading to the beach or are going to the pool for a swim, the most important thing is that you feel comfortable in your own skin.