Save on BOTOX® Injections & More with Brilliant Distinctions®!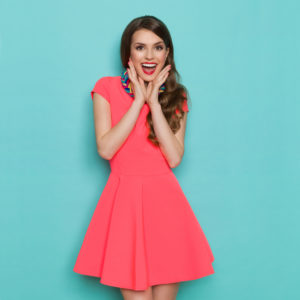 Wouldn't it be nice if the cosmetic services you love most were always available at a discounted price? With Brilliant Distinctions®, they just may be!
Brilliant Distinctions® is a membership rewards program available through Allergan that allows you to earn points when you receive BOTOX® Cosmetic, JUVÉDERM® dermal fillers, CoolSculpting®, LATISSE®, and/or SkinMedica® skin care products. Each treatment option is worth a particular number of points, which accumulate to position you in one of three tiers—Silver, Gold, or Diamond. Based on the specific tier you've obtained, you will be eligible for special savings on future treatments, anniversary rewards, bonus points to add to your total, complimentary gifts, and more. Ultimately, Brilliant Distinctions® offers a more budget-friendly way to receive many of the aesthetic procedures you may desire, especially when it comes to those like BOTOX® Cosmetic that require regular touch-up treatments to maintain an ideal outcome.
If you would like to take advantage of this unique rewards program to save on BOTOX® injections and various other services, simply sign up on the Brilliant Distinctions® website or ask a member of our team for help at your next visit to Lifestyle Solutions MedSpa!